Bob Leahy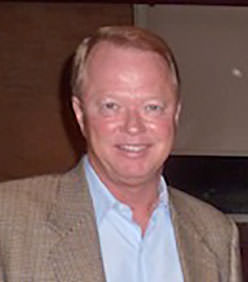 Real Estate Sales Person
Mobile:

(917) 560-8118

Office:

(914) 410-9264

Fax:

(914) 874-5618
My family and I have called Westchester County home for more than a decade. My wife and I moved from New York City in order to give our daughter a more suburban lifestyle... and still live 20 minutes from Manhattan. It's the best of both worlds. In a nutshell: I grew up in Boston and later the South Shore. Enlisted in the Air Force and traveled the globe. I later went to the University of Massachusetts at Amherst and pursued my passion for Business. I met my producer wife in Atlanta, proposed after a month, moved to Miami... and the rest is history. I've been in Sales practically my entire life... and for 20 years, I've made Real Estate my profession. I thrive when interacting with people... and Real Estate gives me the unique opportunity to meet new and exciting people every day. As an Associate Broker with PLIrealty, you can count on me to give you my all... and then some!

Please give me the opportunity to work with you.

All the Best!
Listings
Testimonials
Bob knows his territory and is a solid negotiator. He knows how to hold a deal together. House sold in record time!

Lou P.

Bob's expertise worked! He negotiated a great deal for us under rough market conditions. Thank you!

Clem N.

Bob sold the home my husband and I lived in for nearly 50 years. He sold it at the height of the housing crisis and got the highest price for this type of house in over 9 years in the area. I was so pleased with his results. He just made the transition so easy for me. Truly a blessing!

Helen V.

As a first time homebuyer, I had heard horror stories about house hunting and personally went through four terrible realtors over a two year span. When I was just about to give up finding my first "dream home", I met Bob through a mutual friend and hired him on the spot. From the start he was attentive to my needs and never pushed me to buy something I wasn't comfortable with. His attention to detail, vast knowledge of the different neighborhoods, and all around professional courtesies made him a pleasure to work with. Approximately a month into searching, he found me the perfect co-op that fit my needs. I would recommend his services to anyone and will definitely use him again when the time comes.

Mary W.